Shopping Basket
Your Basket is Empty
There was an error with PayPal
Click here to try again
Thank you for your business!
You should receive an order confirmation from Paypal shortly.
Exit Shopping Basket
Bethel Evangelistic And Rehabi​Rehabilitation Centre.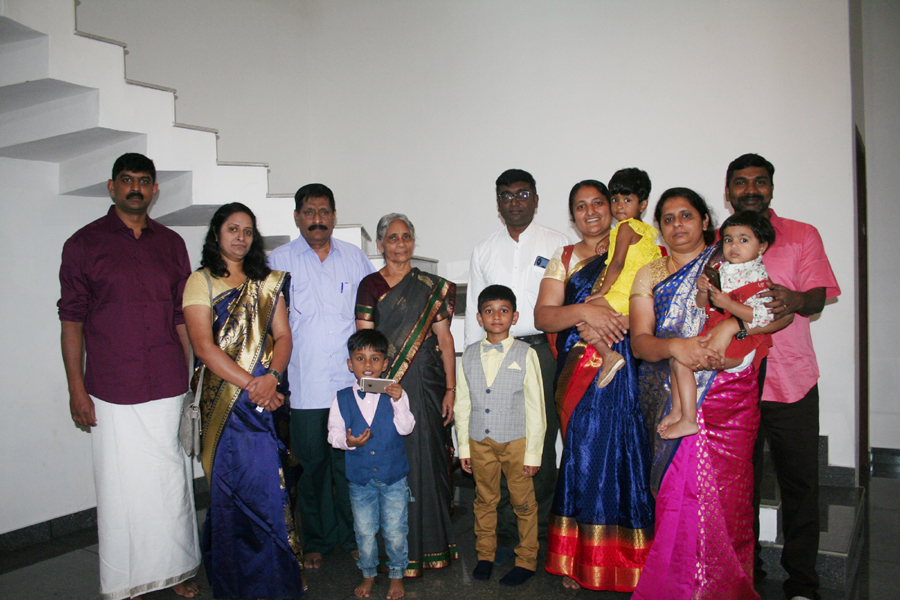 Family of Director Arvind Mohan Dass - Molly Mohan Dass- with daughters and their husbands with 4 grand kids. 
As family, we all take this opportunity to thank the Lord for the New year 2020. This photograph was possible on the 30th December-2019, after 6 years of the marriages of our children. Only Now they were all come together for the wedding of a nephew of ours in Kerala state. From Right to left--Soniya and her husband Mr.Balan with daughter Christa Adline- grand daughter. She wears a purple colour sari and her husband in rose colour shirt. They live in Singapore as Mr.Balan is working there as an engineer for the last 14 years. Next us Betty in Blue sari and is holding her daughter Benita and son Benson is standing infront of them. The tall man in white shirt is Mr. Benjamin the husband of Betty. He is a post graduate and prersently live in Gudalur of nilgiri District of Tamilnadu staste. Mr.Benjamin and Betty are serving with the "Apostolic Church" in full time capacity. Molly and I stand next and infront of us stands, Chris Adams, the son of Soniya and Balan. Extreme left stand Catherine and her husband Mr.Joshua. Catherine is working as a English Teacher in Coonoor in a Catholic School and Mr. Joshua is working as a techical engineer in a needle factory in Coonoor, in Nilgiri District of Tamilnadu state. We confess with great unworthiness that the LORD JESUS, saved us all and He has shapped us as His servants. 
I AM POSTING THIS SMALL ARTICLE APPEALING FOR YOUR PRAYERS. THESE ARE LAST DAYS AND EVERY ONE OF US WILL HAVE TO GO THROUGH MANY TRAILS AND TEMPTATIONS. WE NEED HIS FAVOUR AND GRACE. 
We now bless and greet you in LORD JESUS name that His blessings be with you from day one till the end of ages. Amen
Categories: None
/