Shopping Basket
Your Basket is Empty
There was an error with PayPal
Click here to try again
Thank you for your business!
You should receive an order confirmation from Paypal shortly.
Exit Shopping Basket
Bethel Evangelistic And Rehabi​Rehabilitation Centre.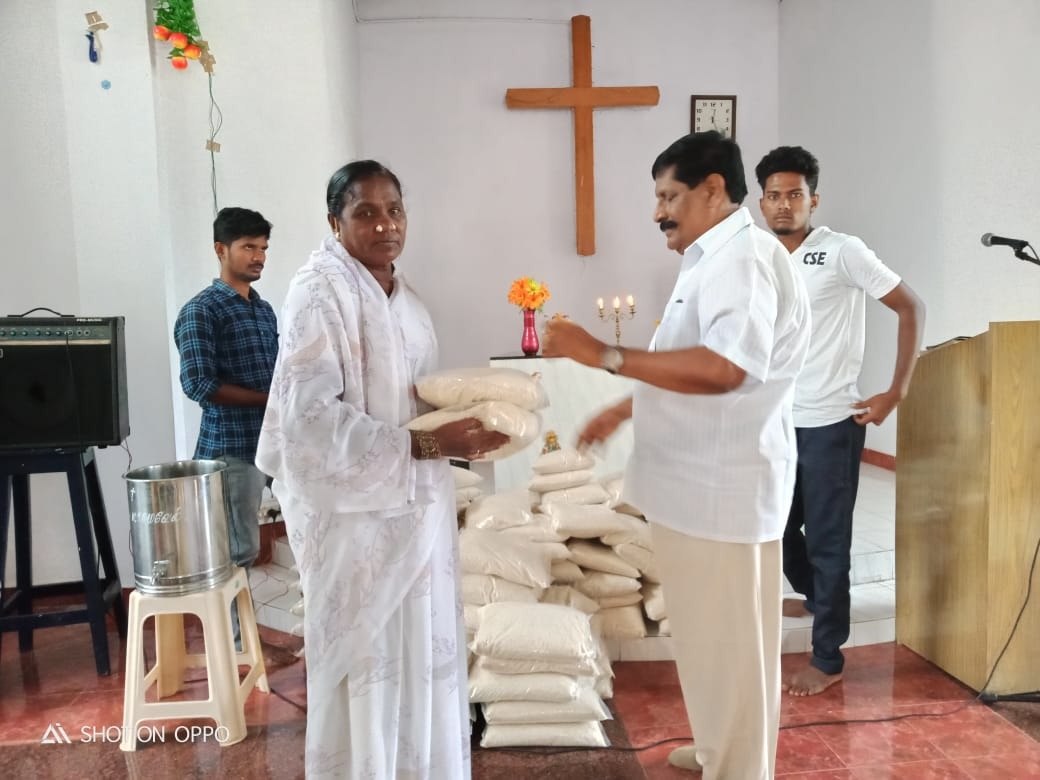 Food Grains Distributed During Covid - 19 Period
For the entire world the year 2020 has been a disastrous year ever. The entire world, from common man to great personalities such as Scienties, medical professionals, economists, world leaders, pastors and renowned prophets 2020 was a riddle and a great mistery. The Churches were closed, the systems of the world came to a grinding halt as there were no air planes, train and bus services that people could live normally and the education system still locked down and many other systems are slowly getting back to normalcy. The entire world lost millions to this pandemic. Millions around lost their jobs and millions were laid odd. Many small business, Companys had to shut down due to shortage of business and funds. We are all living in great crisis right now and these are trying times for all of us. 
Operation Covid-19
We are grateful to God who enables us to sustain people by providing food grains , grocery, warm blankets, and new dress to people in villages, who lived entirely dependent on their daily wages they earned by working in the fields of rich land lords and by doing jobs in small eshtablishments. Along with the government provisons, we also were helping people who were in need and asked us to help them. 
We were able to help pay the tuition fees for students ----The educational Institutions collected fees to pay the teachers as they were teaching children daily through "Live Online Classes". We halped elderly senior citizens and provided them  warm blaknets, new dresses, we helped the dead to be buried and helped persons who are suffering with diabetes and Cancer. 
During this year 2021 And Beyond:  , we would like to continue with our Charity and compassion ministries by providing needed assitance to people who needed them most. None of us know what this present year bring forth, but it solid faith on the living God, we commit ourselves to his disposel as faithful stwewards to continue to erve people as the Lord would provide us funds. Mostly, the year, 2021 is not going to be a nice year. As we live in the Eshcotological times, and the soon 2nd, coming of our Lord Jesus Christ, we must equip ourselves to accomplish and fulfill our good works to needy and suffering people. 
Donate to our Charity: 
 As the Director of this Organization and as a servant of the Living God, I take this Opportunity to challenge you to donate to this "Virtuous Cause" and earn a bountiful reward now and in God's Kingdom. You can write to the Director at:
[email protected]
and ask how you can send a donation. The details are given in the Home page. 
Rev. T. Arvind Mohan Dass, 
Director. 
Categories: None
/